"We're a local charity helping local people with the support of the local community."
Food poverty is a real problem in our community.
Some local people don't have enough to eat. Often, they have to make a choice; keep warm or feed themselves. There's not enough money for both.
I was astonished to find a foodbank operating less than a mile from my house. I dropped in to find out more about the charity and started making some regular donations myself. When I met Linzie, and saw her passion, I decided to get more involved. I know the difficult position that our foodbank users are in. They come from all walks of life, all backgrounds and need to access these services for so many different reasons.
Louise
Community ambassador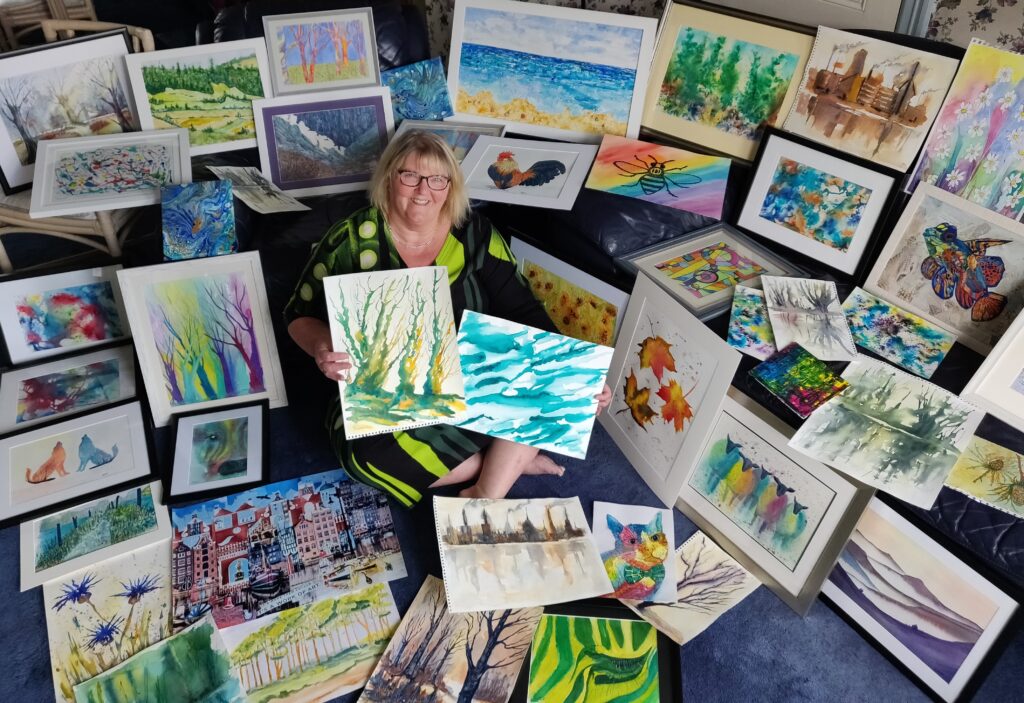 Meet Our Community Ambassador
Louise Barson is an artist living in Davenport selling her portfolio work, signed prints, bespoke commissions and art sessions, calendars/family planners and gift vouchers and a Volunteer Community Ambassador for Chelwood Foodbank Plus.
We are so fortunate to have a committed volunteer like Louise. She raises awareness and represents Chelwood Foodbank Plus far and wide. She gives her time to engage and encourage others to make a difference in the community.
I soon realised that my skills and experience from my corporate background could be used to build partnerships and create opportunities. An opportunity for me to make a real difference.
From being a donor, to a volunteer I was made a foodbank ambassador in 2017 due to the activities I was undertaking to find sources of funds, sources of regular food donations and finding ways of raising the profile of the foodbank and supporting Linzie in these areas including events.
I also get hands on from time to time collecting and sorting food donations or organising food drives and do some sessions on the Foodbank Helpline
As you can imagine CoVid has increased the number of people needed to access support from the Foodbank. I was able to use my skills and contacts and make connections with new community groups to help Linzie and the team deal with the new challenges that arose due to the pandemic. The local support has been amazing but the demands on the foodbank are increasing as unemployment rises and as small business owners can't operate properly.
Another way I support Chelwood Foodbank Plus is through my art business. I create an annual A4 art calendar and now also an A3 family planner version. These are available by pre-paid order and I donate £1 per calendar I sell to the foodbank. Every little bit soon adds up. (www.facebook.com/louisebarsonart www.louisebarson.co.uk)
If you are a local business owner, contact me to have a chat about how you can make a difference too.
We love to partner with our community. Talk to us about opportunities including:
Corporate Sponsorship, Fundraising Events, Donations and Collections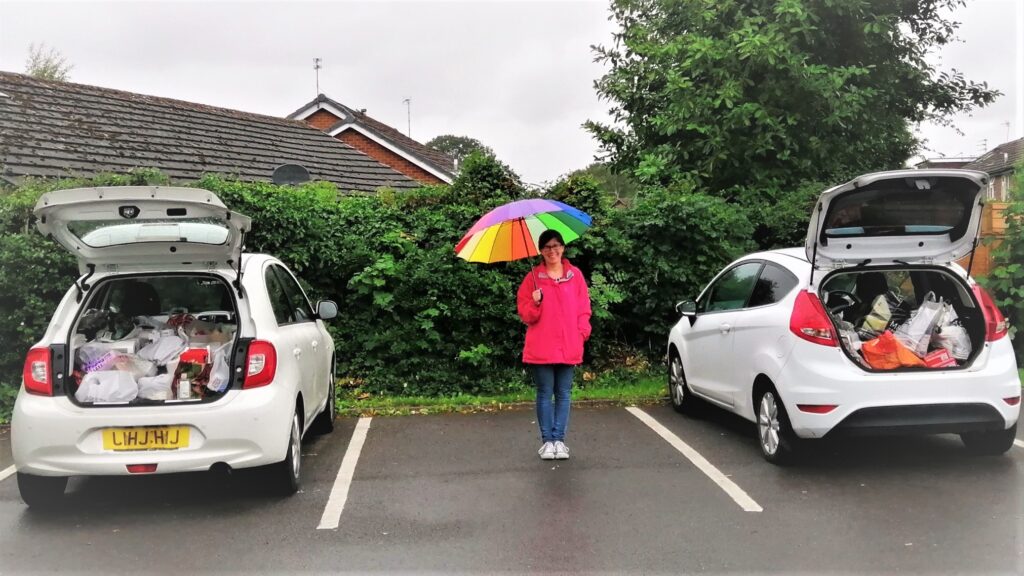 Churches Together Cheadle Hulme
To comply with social distancing regulations, they came up with a great idea: Car Boot Drop-offs!
The churches do amazing work each week collecting, sorting and packing food donations ready to be distributed to local people.
Thank you so much for the support that you provide to our foodbank!
Helping Hands Bramhall
These Foodbank Heroes dressed up to enable Drive-by Donations and Roadside Collections. Week in and week out they tirelessly planned routes for coordinated street collections, whilst bringing fun to the various pockets of Bramhall.
Helping Hands Bramhall raised over £7,500!
We cannot thank you all enough. You really are amazing community champions!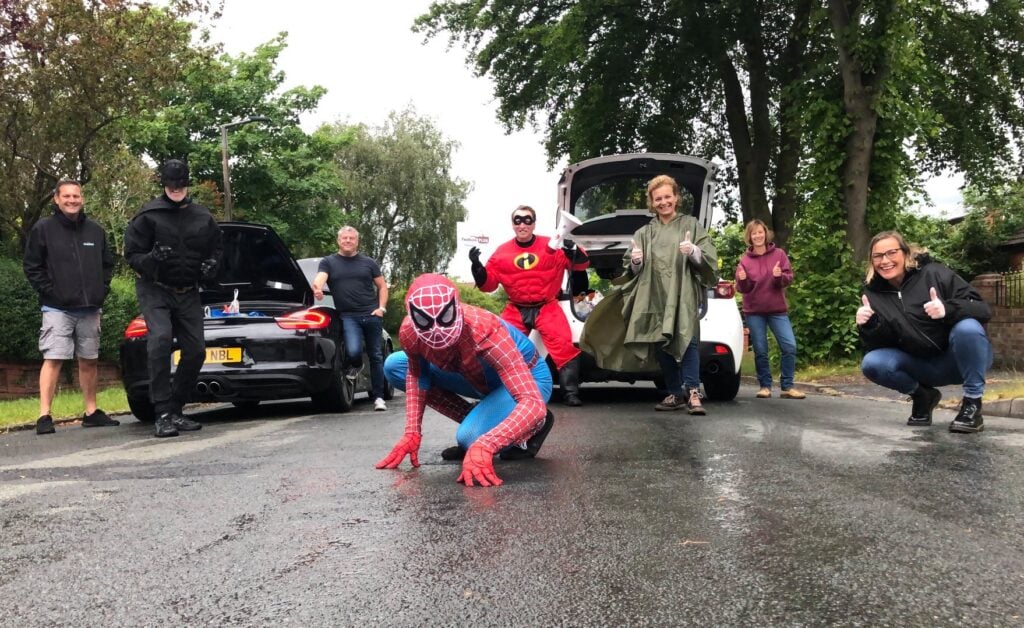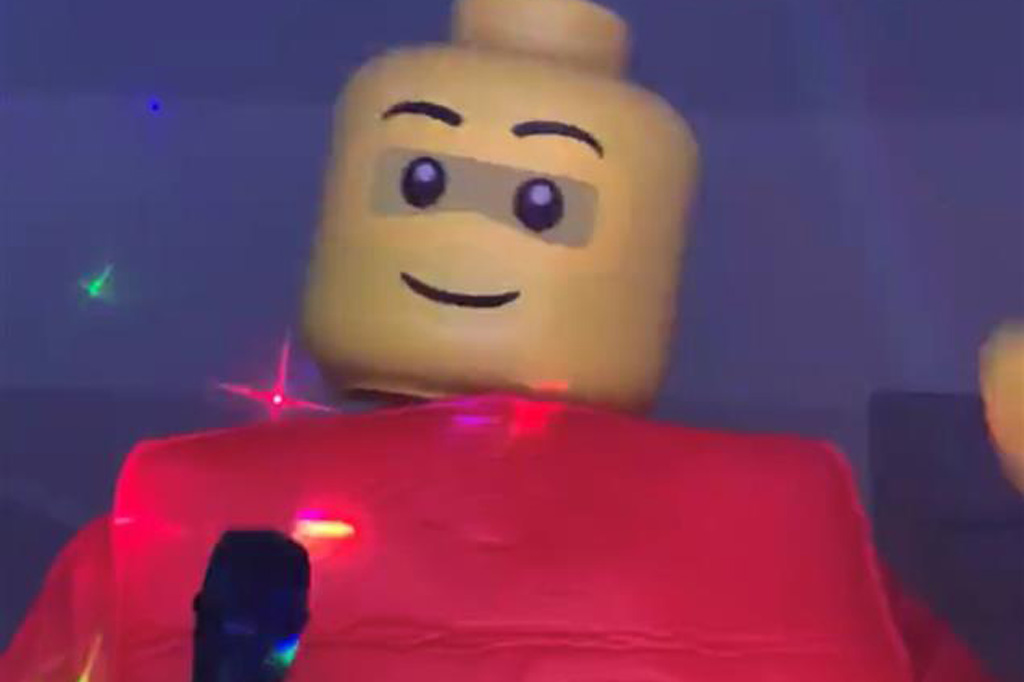 Dave DoubleDecks Dance Floor Fillers
During Lockdown, local DJ David Hird took his talents to Facebook Live with his amazing Dance Floor Fillers to raise money for Chelwood Foodbank PLUS. What a brilliant idea.
Playing music for 7 nights, he raised over £5,000!
Thank you Dave DoubleDecks!
We're ready to connect with local people who can make a difference
Let's create opportunities to have fun, raise money and collect food for those who need it most.
Get Involved. Email info@chelwoodfoodbankplus.org Today.