Chelwood Foodbank Plus started on 2013 in Chelwood Baptist Church where the Minister Rev Steve Hough worked with an ex Council employee Marc Godwin
After Marc died suddenly, the Foodbank started developing a life of its own, being driven by the community, appointing a manager (Linzie Hogan) who has harnessed the goodwill of many in Stockport to deliver the service that it is now.
Our charity is an emergency service, providing pre-packed food parcels, to support those in financial crisis and food poverty.
You can utilise this service up to a maximum of 3 visits, in a 13 week period.
Should you find that you are in need of longer term support, we suggest that you consider joining a food club which we will be happy to discuss with you further, during your visit(s).
Chelwood Foodbank Plus Vision and Mission
Vision
Addressing poverty in Stockport so that people can live an empowered and productive life.
Mission
Provide support to families and individuals in the Stockport Borough experiencing food/financial poverty by supplying or delivering food, toiletries and household goods as well as referrals to other sources of support.
Chelwood Foodbank Values
Our values are incredibly important to us. They help us build the right culture to achieve our mission. Our core values are:
Firm Kindness
Community
Independent but accountable and inclusive
Dignity
Fair
Adaptable
A Team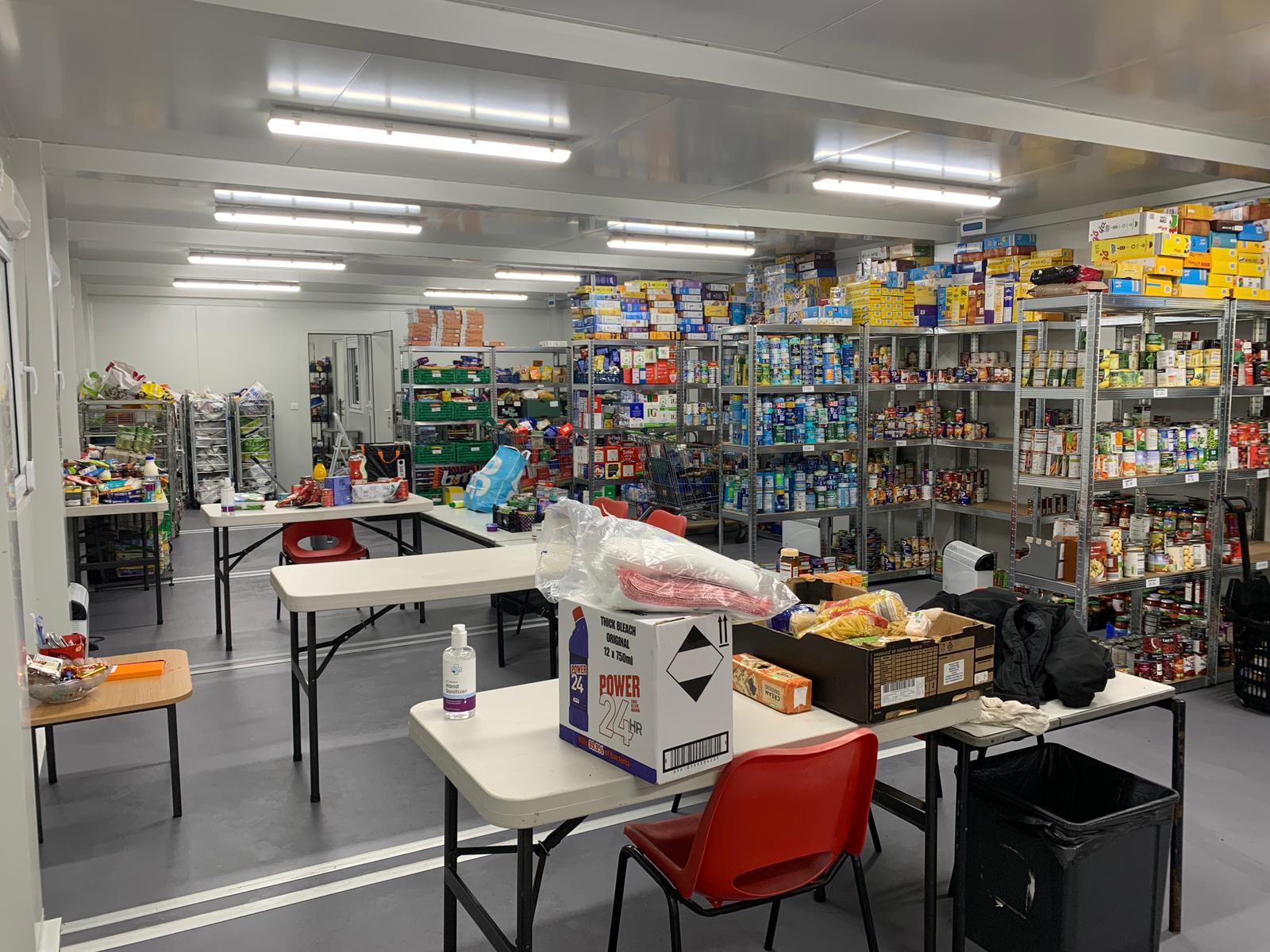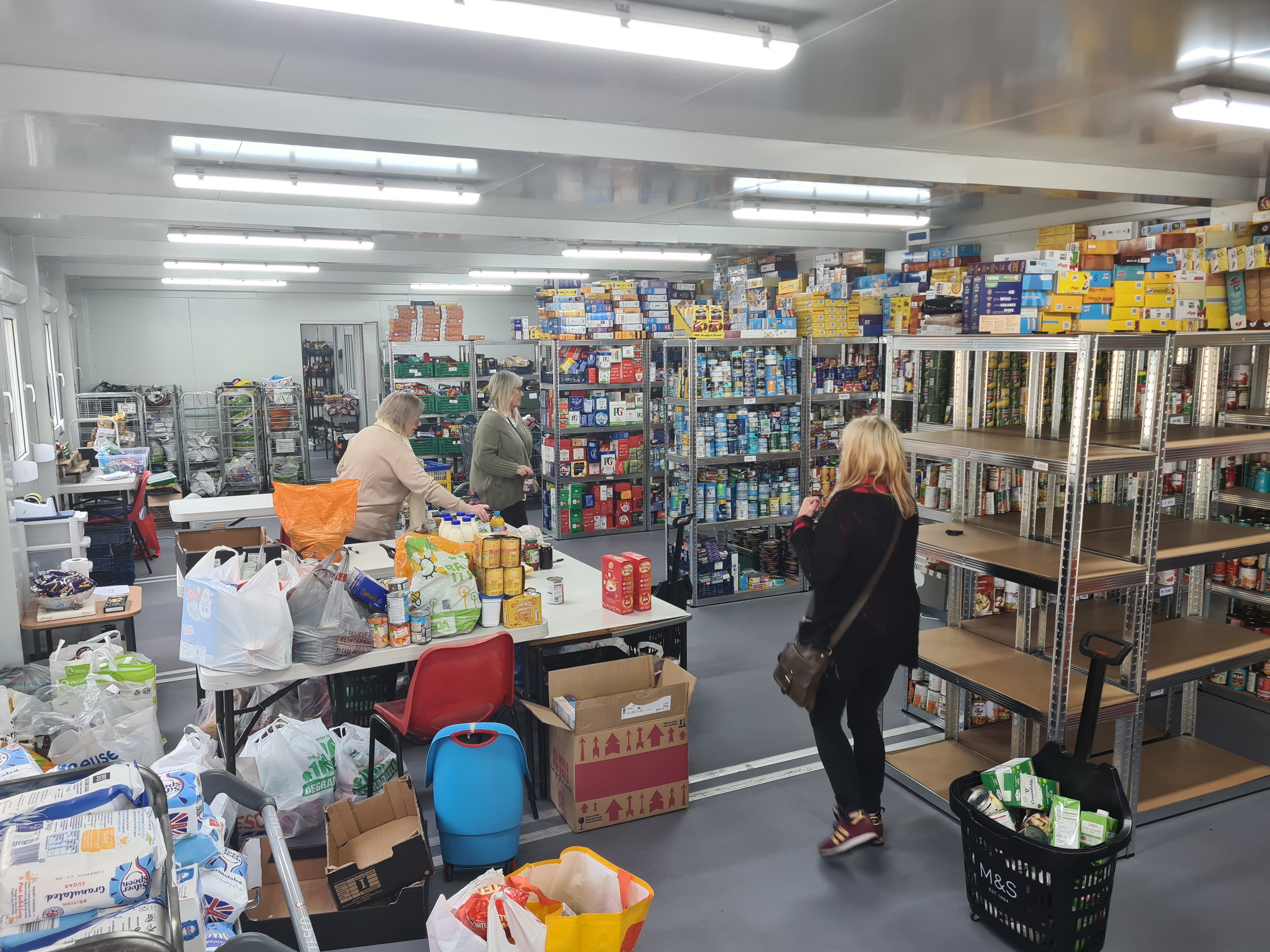 Through Covid19
Through the Covid19 Pandemic the need for the Foodbank came strongly to the fore.
Our sponsors, individuals, churches and companies gave generously and has seen the Foodbank develop its own premises in the Chelwood Baptist church car park.
Our volunteers continue to work tirelessly creating parcels that are distributed to peoples homes, collected from our three outlets in Brinnington, Edgeley and Chelwood.
We simply cannot thank enough the generosity of the churches and local communities who have not stopped giving to help local people in need.
We are looking to extend the 'services' we can offer to take a complete view of families and personal needs as we attempt to meet the Mission of the Charity.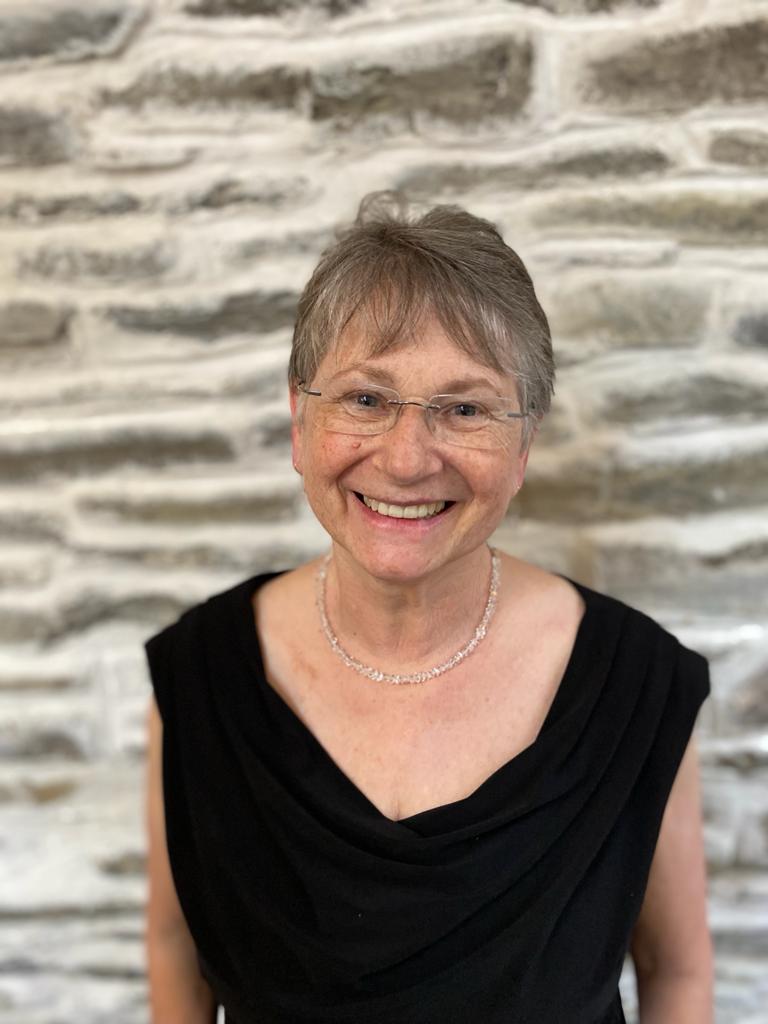 Janet Braybrook
Trustee
Janet is a retired nurse and member of Chelwood Baptist Church. She became involved with Chelwood Foodbank Plus just before the start of the pandemic, by becoming a volunteer delivery driver once a week. She soon became a regular volunteer, a trustee and now has the 'honour' of being the chair of a strong, dedicated and hardworking Foodbank Team.
The team that will endeavour to meet the needs of some of the people in Cheadle Hulme and neighbouring areas of Stockport, during a time of approaching financial restraint and rising inflation.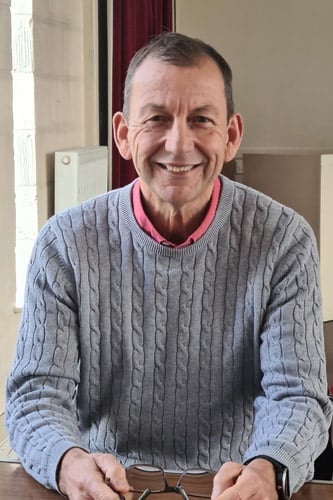 Rev Steve Hough
Trustee
Steve is an ordained Baptist minister who has an MA in Missional Studies. After a 20 year career as an IT consultant, Steve was called into ministry at the age of 48. He became the minister at Chelwood Baptist Church, his home church, in 2003 where he helped establish Chelwood Foodbank Plus and a homeless project 'Stockport Loaves and Fishes'. He left in 2014 to become the minister at Stockport Baptist Church. Since moving to Stockport Baptist, Steve has helped the church build a ministry to refugees and asylum seekers and establish a drop-in, the Olive Branch, on the local high street.
He is married to Carolyn and has 4 children and 11 grandchildren and plays for his local tennis team and supports MUFC.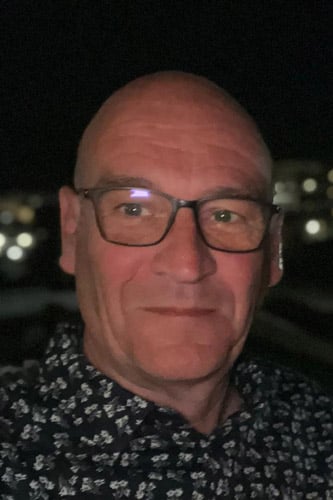 Mike Walton
Trustee
A retired mental health worker. Mike is the treasurer of Chelwood Baptist Church. Mike has been a trustee for the Foodbank for many years.
He has recently been involved during the lockdown as a food parcel delivery driver. He is very keen to support the evolution of the service as it moves on the journey of adding to the Plus in Chelwood Foodbank Plus.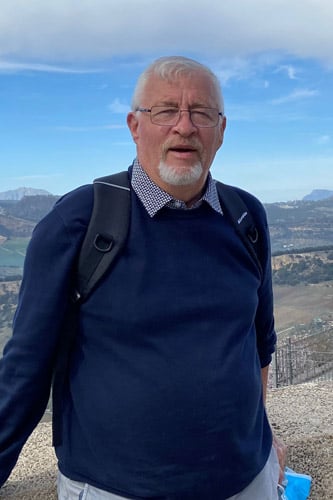 Peter Burrows
Trustee
Peter Burrows has been involved with the Food Bank since it first started 10 years ago.
He became a trustee three years ago and has been more than happy to have been involved with such a great charity serving the people of Stockport.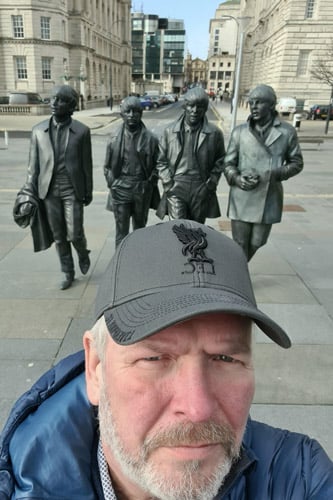 Don Phillips
Chair and Trustee
Don is an experienced Trustee and Director who has spent most of his working life in the IT industry.
Having had a long term mental health diagnosis he is particularly interested in Social Enterprises and assisting in the creation of opportunities for people to develop and thrive, from any background.
He is an Elder at Cheadle Hulme United Reformed Church. Professionally he supports software companies in developing and growing their businesses.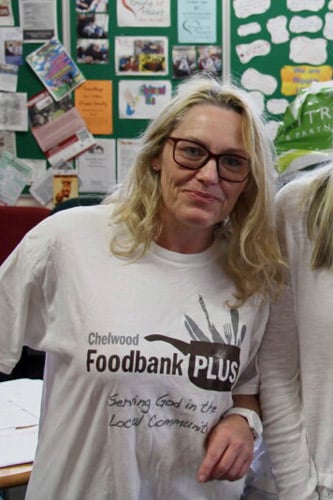 Linzie Hogan
General Manager
Linzie Hogan is the Chelwood Foodbank Plus General Manager and have been with Chelwood for 10 years now.
She started as a volunteer when she relocated back to the UK, with her 3 children, from living overseas for 14 years.
She wanted to do something rewarding until she secured some paid employment. Sadly the foodbank manager at the time, unexpectedly passed away within weeks of coming onboard, and it was a case of all hands to deck to keep his vision alive.
Slowly more and more responsibility came her way which she has embraced and enjoyed immensely but it was never part of her plans to become the manager, it was an organic journey!
She has particularly enjoyed meeting so many amazing supporters, their kindness and generosity never ceases to blow her away.
We have a wonderful team of volunteers (past and present) and their commitment and dedication to our charity is simply unbelievable - it's more like an extended family! Chelwood Foodbank Plus has achieved great things - on pennies and passion preCovid, but there have been some great positives to come from the pandemic too- such as increased awareness and support which has enabled us to achieve so much, such as new premises, storage, delivery van and a helpline (now ceased). Linzi is super proud of the Foodbanks accomplishments.
Linzie genuinely loves running this network of Foodbanks and the interaction with the people she deals with daily. It's certainly been a roller coaster ride these past 10 years!
ENTERING 2023 IN PARTNERSHIP WITH ZARCH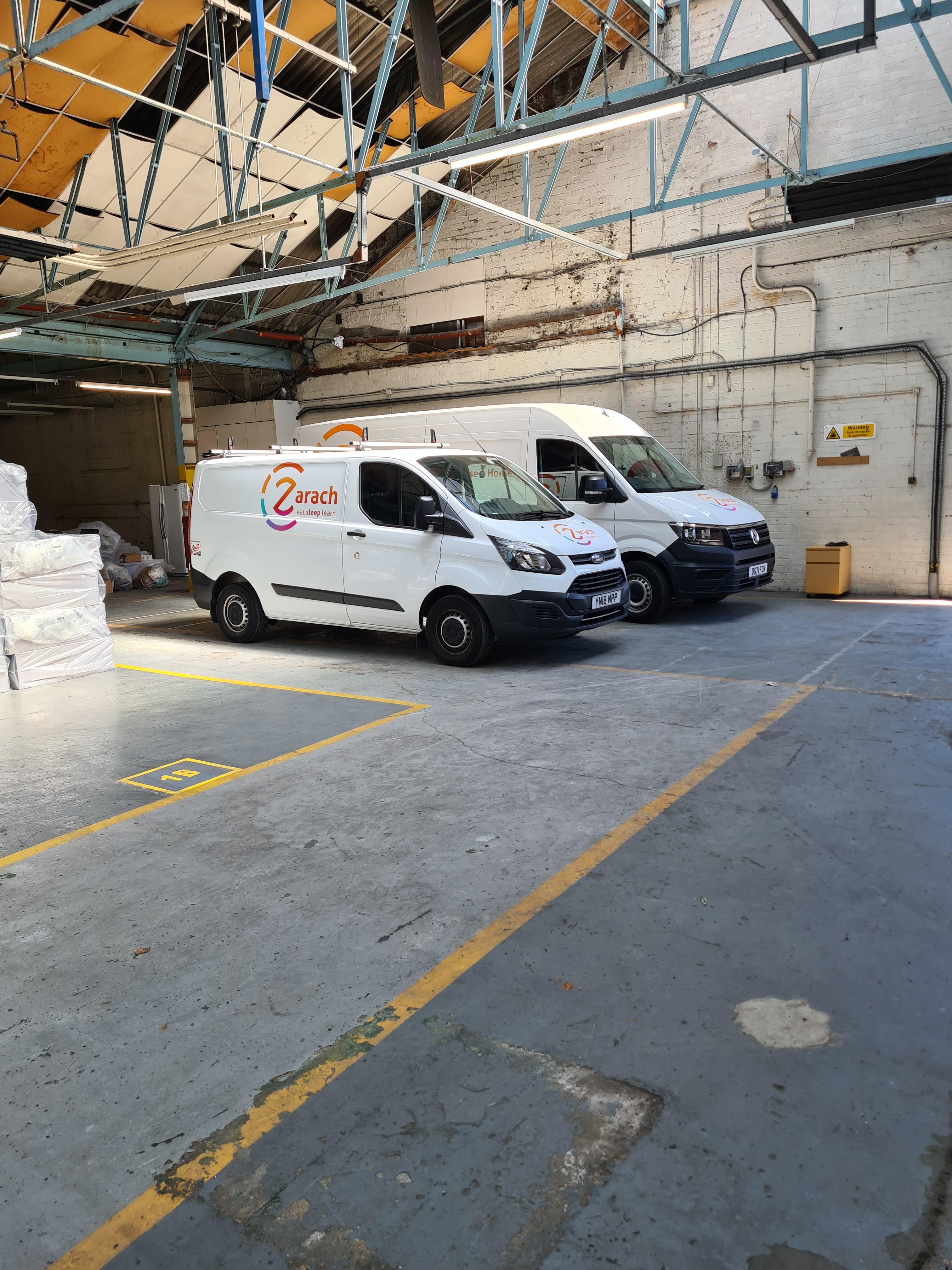 Zarach deliver beds and basics to children in poverty.
Zarach deliver beds and basics to children in poverty, to help families in crisis rise up from surviving to thriving so children can Eat, Sleep and Learn.
Partnering with schools to give Every Head a Bed. Supporting families to make every house a home.
• Energy-Giving
• Equal Opportunities to Succeed
• Education Makes the Difference
• Excellence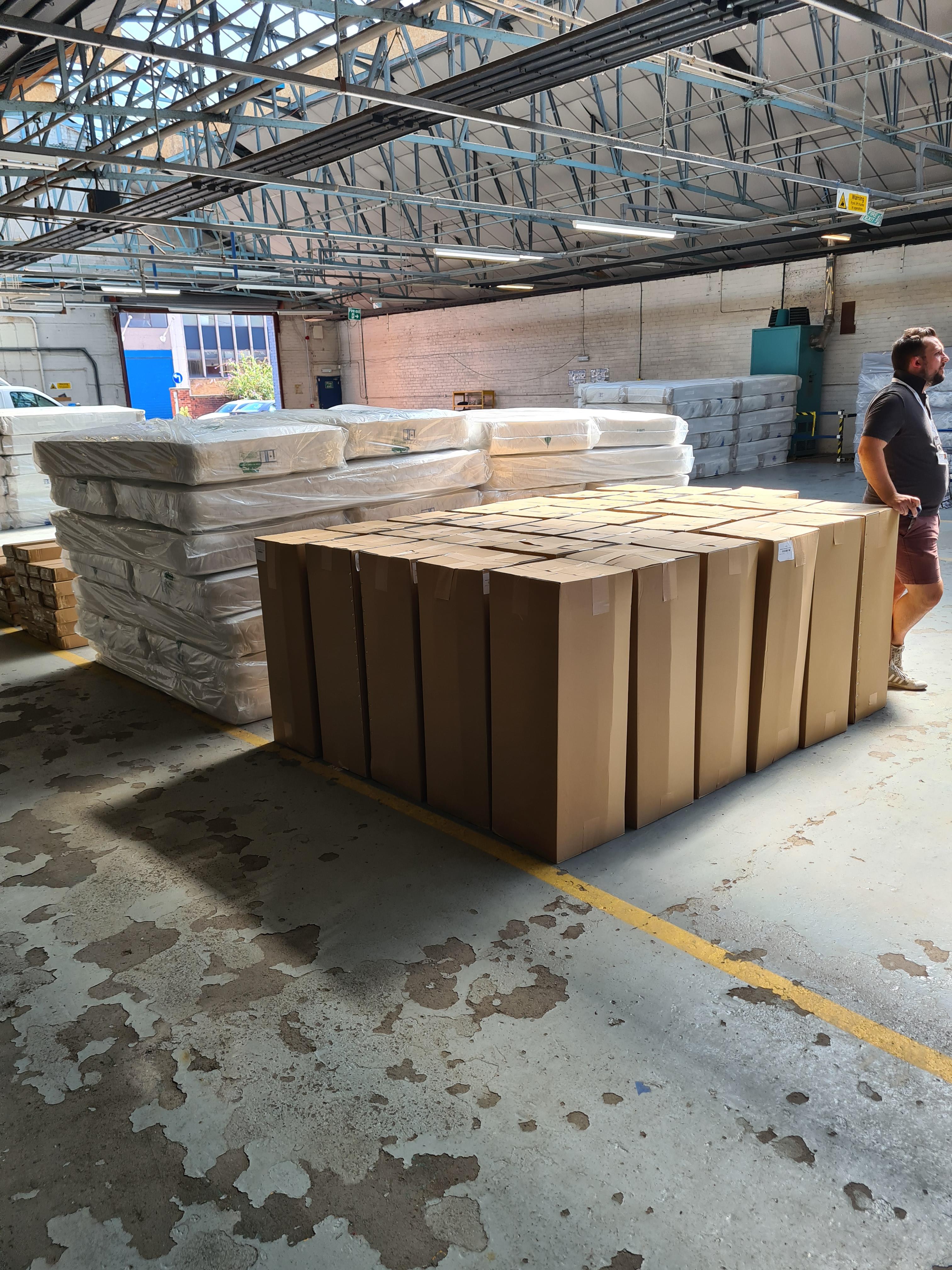 FROM THE CHURCH TO A PURPOSE BUILT FACILITY IN 2022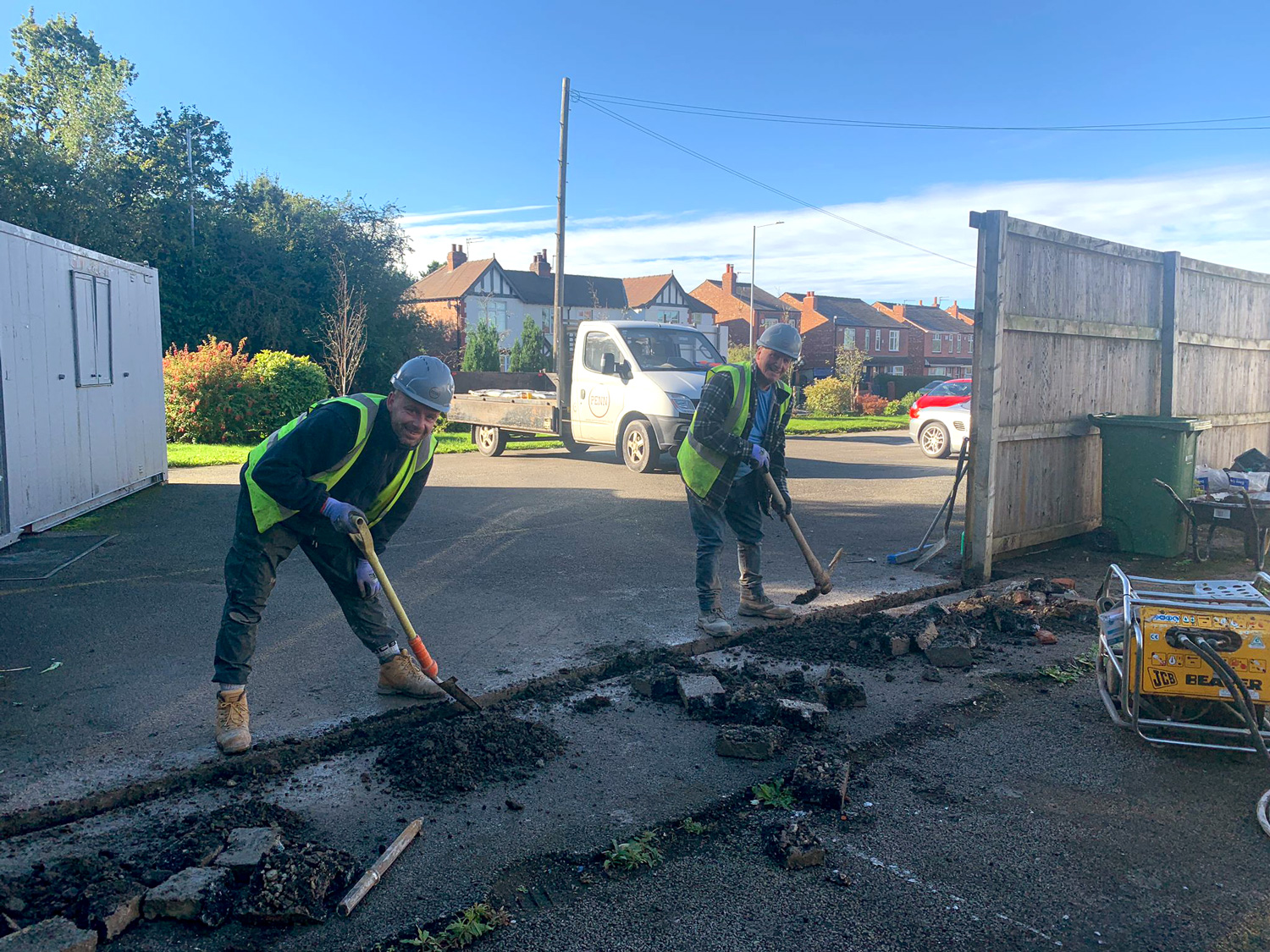 Preparing the Ground
On the land NEXT to Chelwood Baptist church
The project kicked off with clearing the 'pitch' and preparing it for the placement of the cabins that Chelwood Foodbank Plus would move into.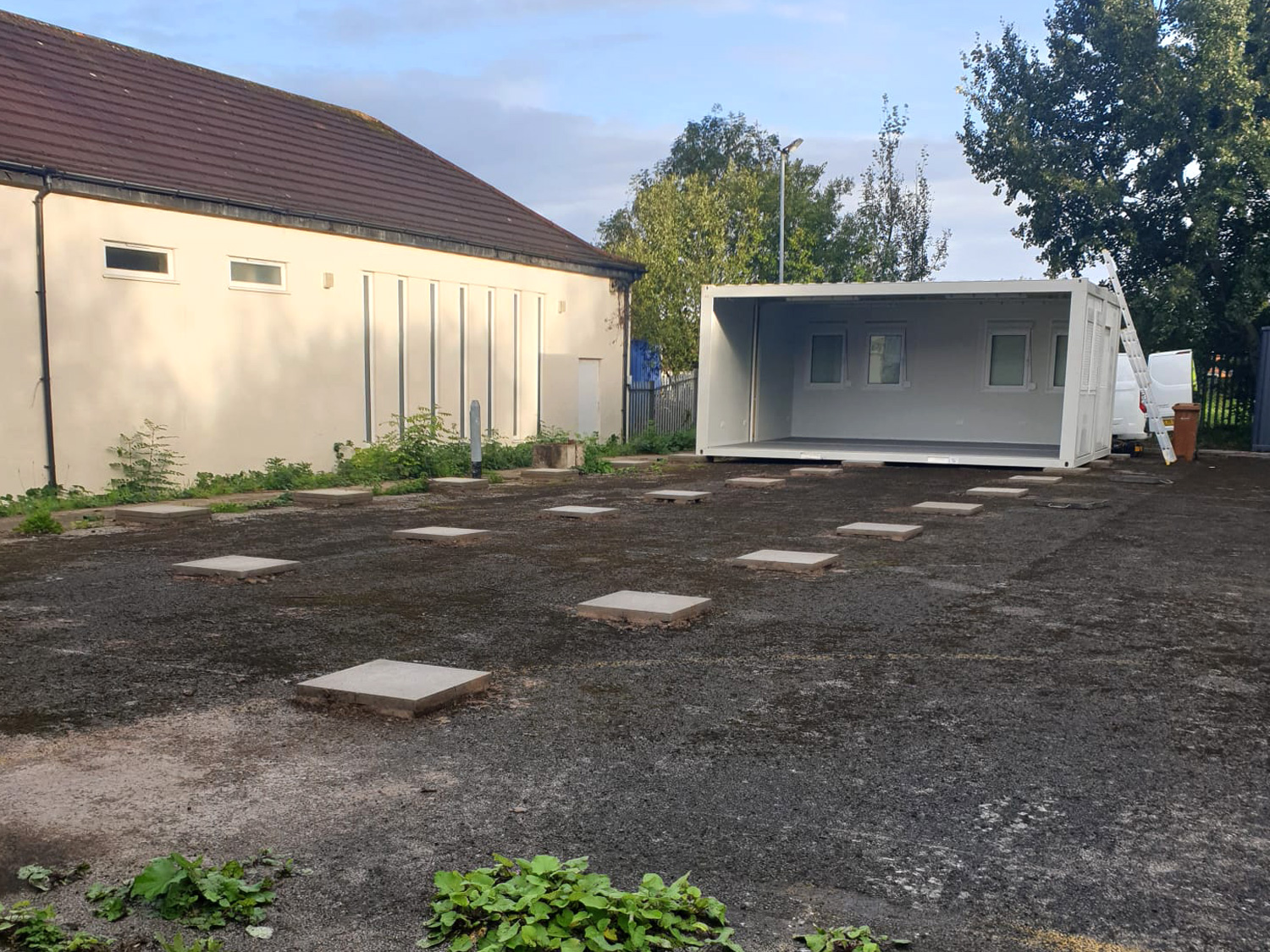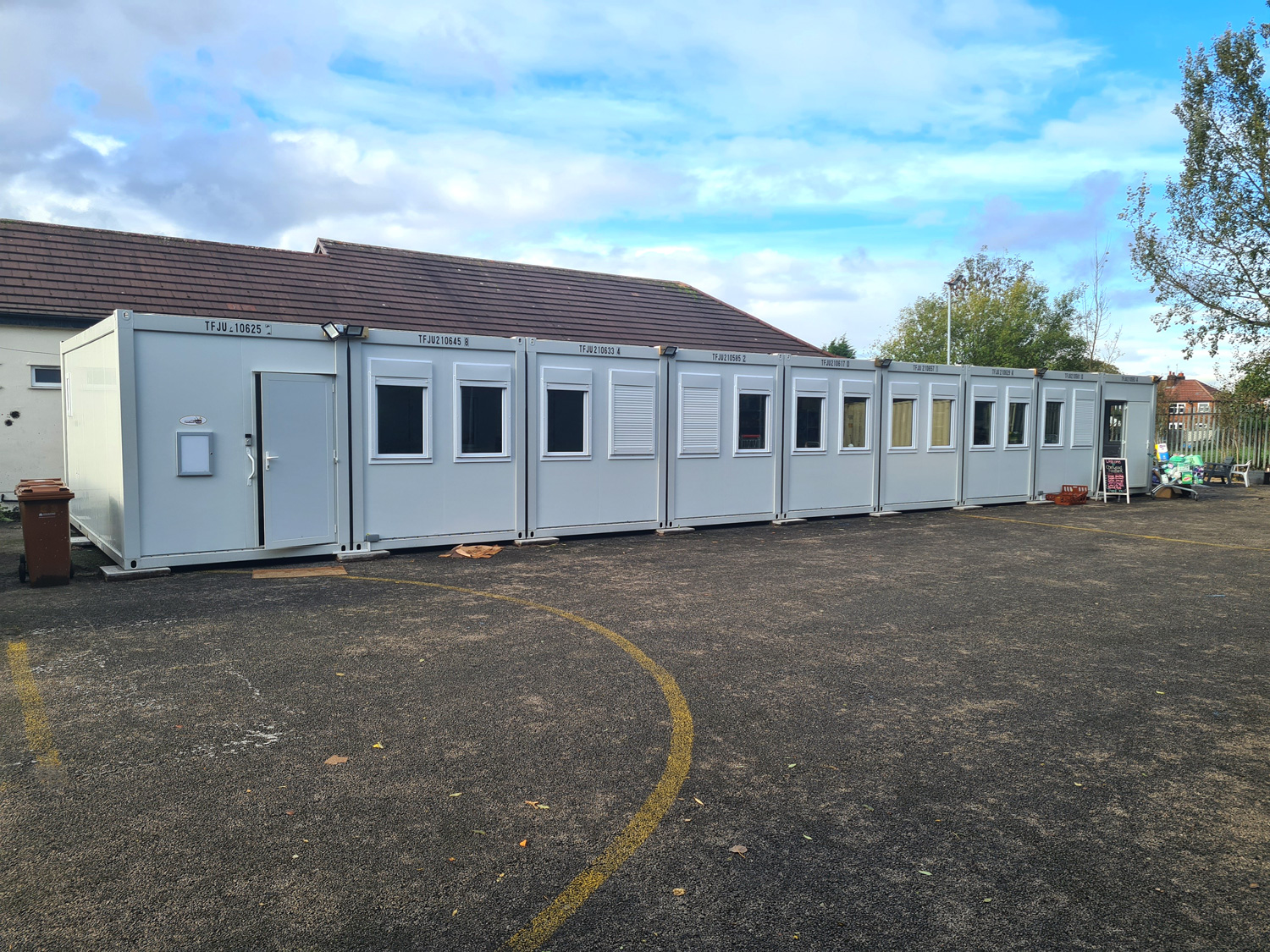 Getting There
Thanks to our volunteers and supporters
The donations of money allowed us to buy the materials for our own purpose-built premises.
The enthusiasm, commitment, and skills of many volunteers and companies made this vision possible.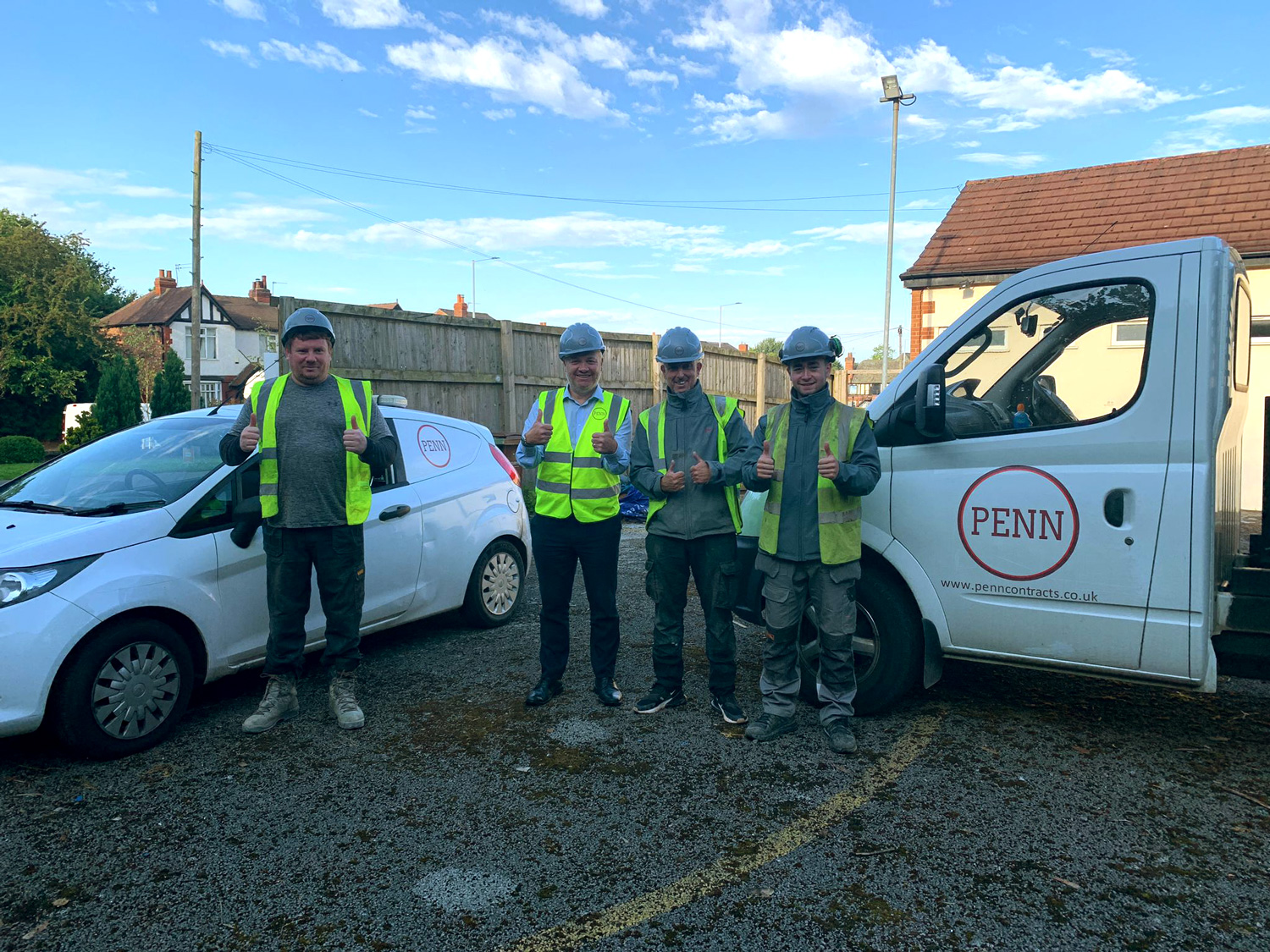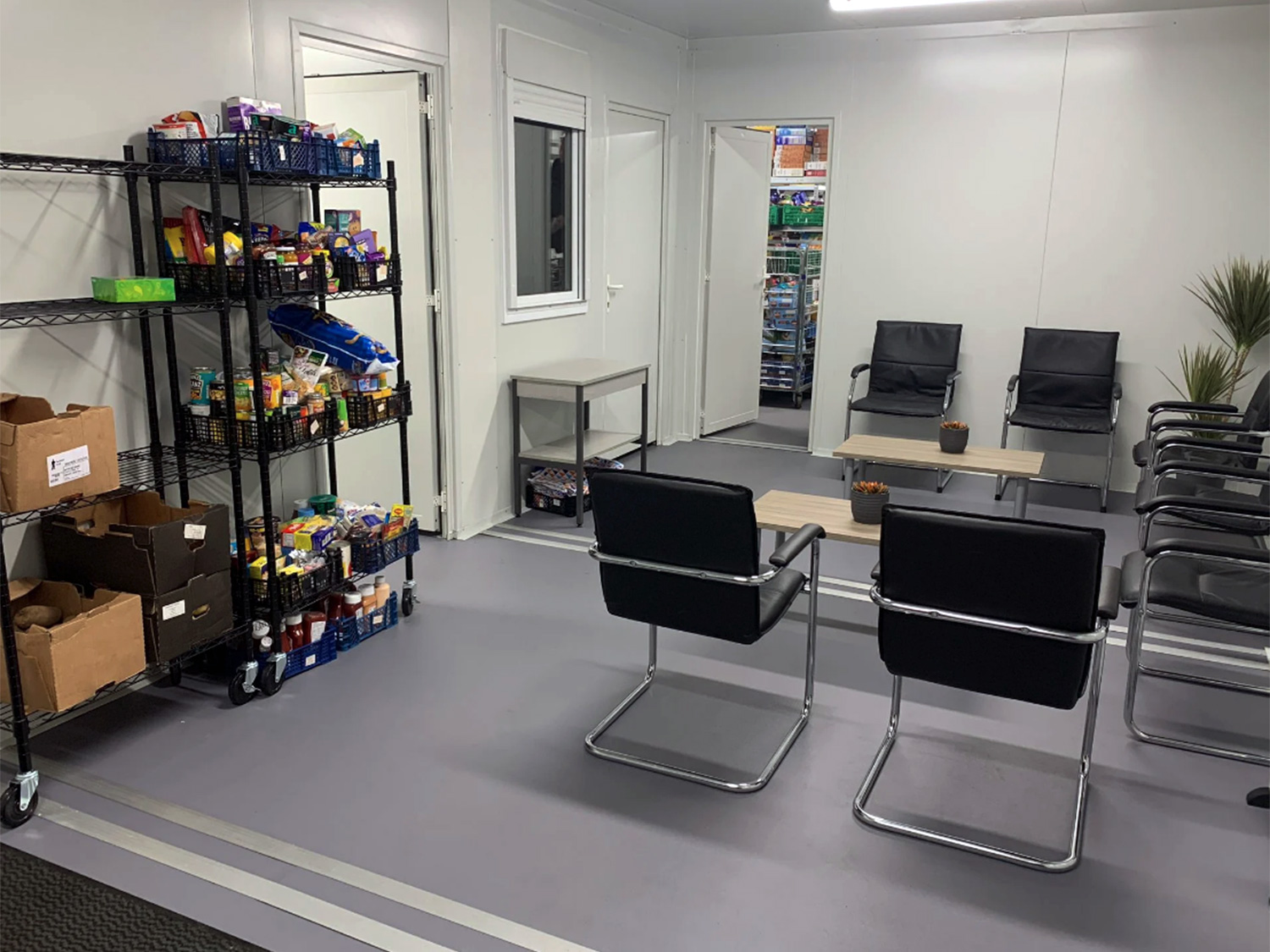 Moved In
purpose built
Chelwood Foodbank Plus now has its own custom built facility with a front office and a back office.
The front office (picture on the left) is where we meet our clients when they come in and can chat.
The back office is where we have the food and goods supply managed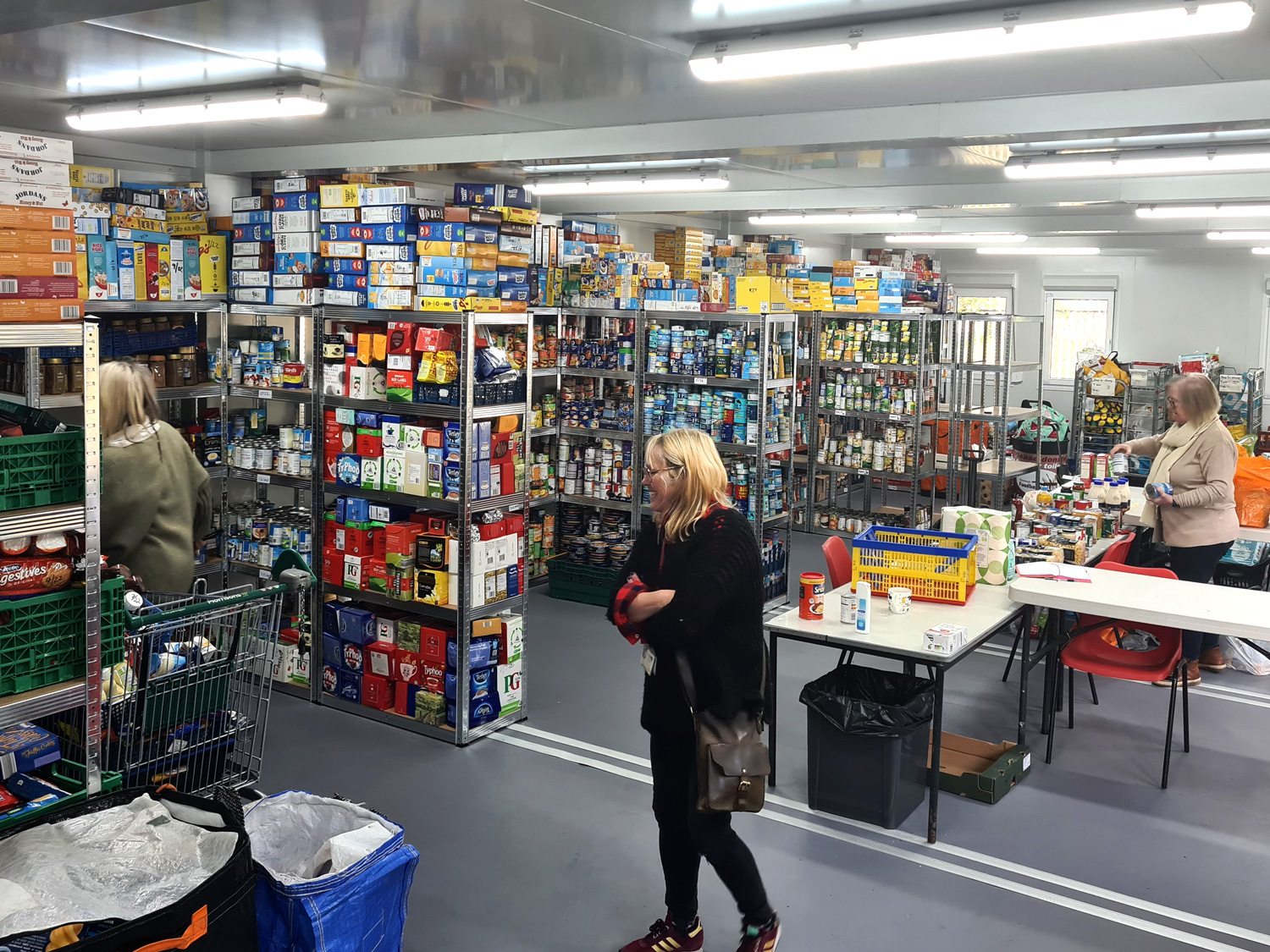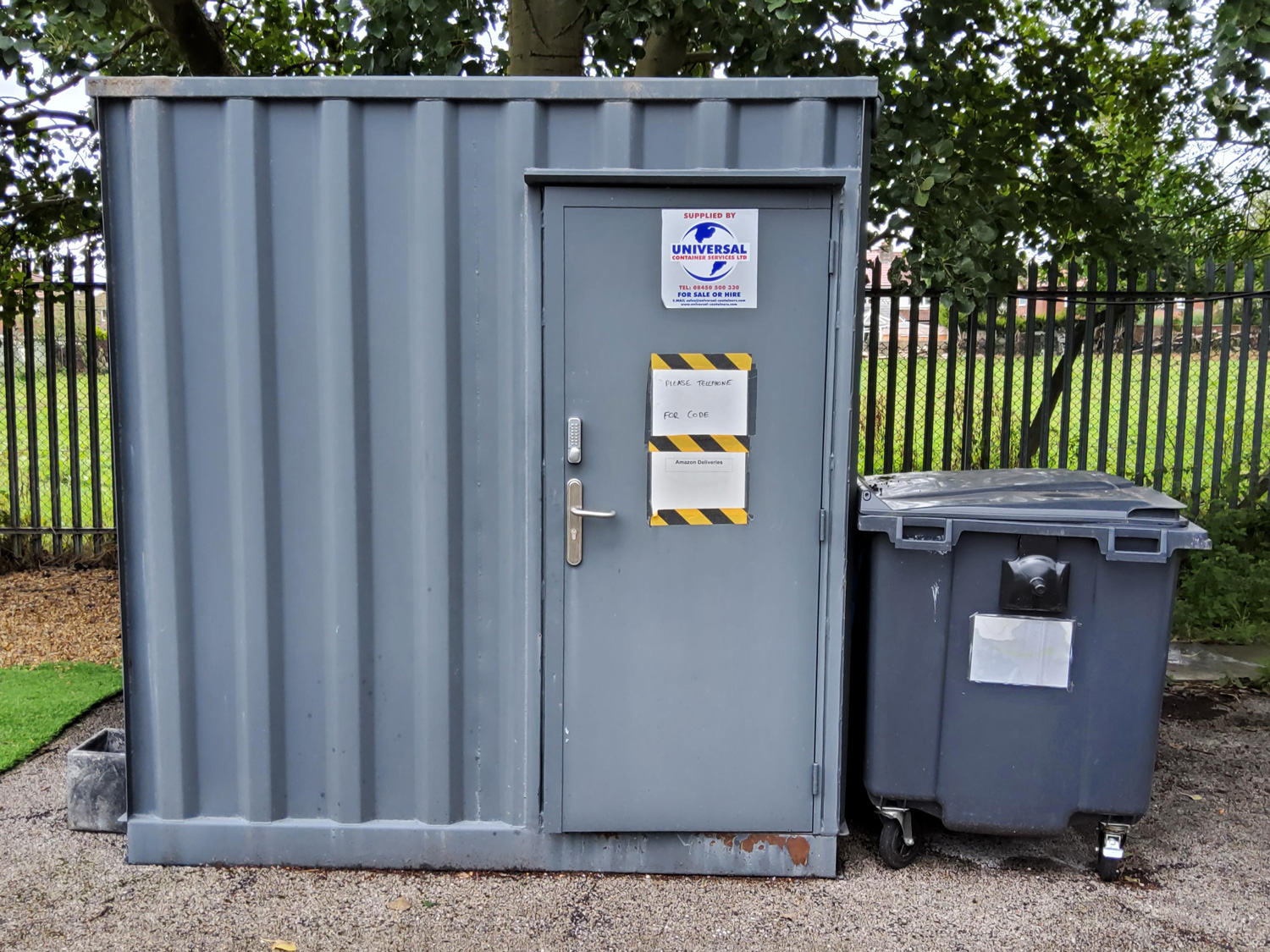 Going modern
Amazon Supply
For those donors who track our wish list on Amazon you can 'donate' food via Amazon and have it delivered directly to our facilities.
It has proved very successful, complementing the donations that we receive from supermarket collections and donations from churches and the wider community, all of whom support our work so generously.